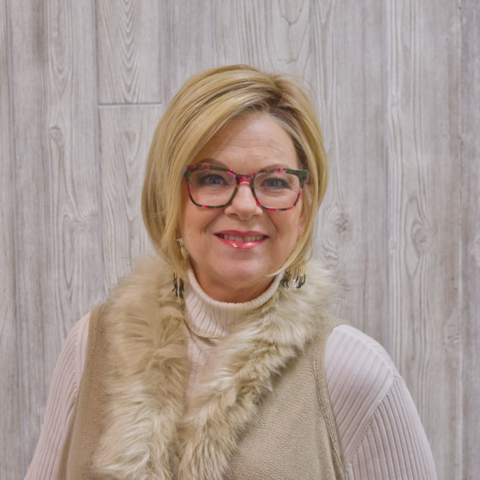 Kim Luke
After a drink from the artesian well in front of the public library, Kim's mother walked her through the doors for her first library card. She's never forgotten that day and the beauty along the banks of the Mississippi river and her birth home Prairie Du Chien, Wisconsin. Her passion for reading and then writing was a constant as her family relocated to the southeastern plains of South Dakota where she grew up and completed her education. 
Kim became an entrepreneur and built a cosmetic business that put her behind the wheel of a pink Cadillac for decades. In 2008 Kim overcame breast cancer and it was then her passion for writing took center stage.  She found writing to be healing and empowering and published her first novel, Dawn of the Defender. Kim and her husband have three grown children and four grandchildren and have lived in the Kansas City MO area for over 30 years. Not far from the Missouri river, the family lives and owns a Christmas tree farm, the setting and inspiration for her children's series about a little mouse named Ollie. Kim is inspired by her family and by the beauty all around her. Her constant message of light and hope will continue to guide all her publications.Gangland Wire Crime Stories.
Kim's Website
Kim's Journey With Personal Chapters
Gary Jenkins and Personal Chapters Publishing go way back to the early days of print-on-demand book publishing. Gary really just wanted to concentrate on his film projects then but needed a little help on finessing an e-book about John Brown and the Underground Railroad in Kansas.
Once done with that, Gary was ready to publish a book about his days as a police detective doing wiretaps of Kansas City mob members. His history book about another episode in Kansas Underground Railroad history, The Immortal 10, followed quickly.
These days Gary is enjoying his retirement but is totally focused and living a purposeful life with his true crime podcasts.